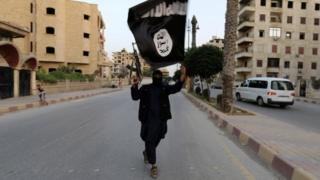 The US government says it has thwarted attempts by militant groups to raise funds using digital currency, or cryptocurrency.
The campaigns involved Hamas' military wing, the al-Qassam brigades, al-Qaeda and the Islamic State group (IS).
US officials said on Thursday that $2m in cryptocurrency had been recovered.
Hundreds of cryptocurrency accounts, four websites and four Facebook accounts were also seized, the justice department announced in a statement.
"These actions represent the government's largest-ever seizure of cryptocurrency in the terrorism context," the department said.
How did the groups receive payments?
The al-Q