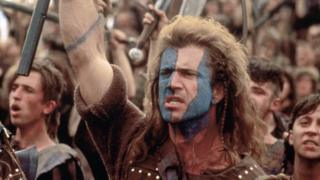 Yohanna Agurto thought she had come up with the perfect marketing for her honey, featuring a pun on the name of one of Hollywood's biggest stars: Miel (Spanish for honey) Gibson.
The product also carried an image of the actor from the film Braveheart.
And it was all going to plan – "until I received threats from Mel's lawyers", the Chilean vendor revealed on Twitter.
His representatives had issued a cease and desist notice over the unauthorised use of his name and likeness.
The letter threatened legal action if Ms Agurto, who began selling the honey after she was left unemployed by the pandemic, failed to withdraw her product immediately, according to news agency Reuters.
"You need to get permission to use or duplicate a photo still from a film, which is owned by