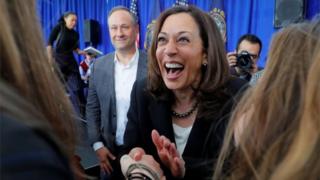 Democratic presidential candidate Joe Biden and Kamala Harris will make their first joint appearance as running mates in Delaware later on Wednesday.
Mr Biden, who will face President Donald Trump in the election on 3 November, named Kamala Harris as his vice-presidential pick on Tuesday.
He is expected to formally introduce Ms Harris as his choice for vice-president and both are expected to speak.
Senator Harris is the first black woman and South Asian American in the role.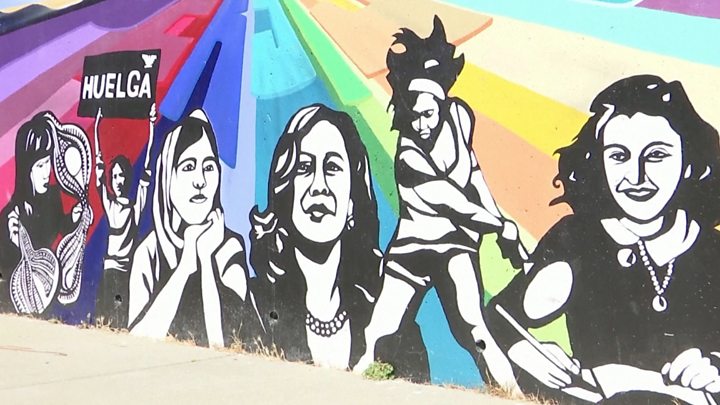 Mr Biden and Ms Harris will deliver remarks in Wilmington, Delaware, later on Wednesday on "working together to restore the soul of the nation and fight for working families to move the country forward", the Biden campaign said.
Who is Kamala Harris?
Ms Harris, 55, was born in Oakland, California, to two immigrant parents – an Indian-born mother and Jamaican-born father.
She went on to attend Howard University, one of the nation's preeminent historically black colleges and universities. She has described her time there as among the most formative experiences of her life.
Ms Harris says she has always been comfortable with her identity and simply describes herself as "an American".
In 2019,she told the Washington Postthat politicians should not have to fit into compartments because of their colour or background. "My point was: I am who I am. I'm good with it. You might need to figure it out, but I'm fine with it," she said.
How did she become Biden's running mate?
Ms Harris ran for the Democratic nomination for presidential candidate but dropped out in December after failing to make headway.
She had long been considered the front-runner for the number two slot even though she repeatedly clashed with Mr Biden during the primary election debates. In one of their clashes, she criticised Mr Biden'spraise for the "civil" working relationshiphe had with former senators who favoured racial segregation.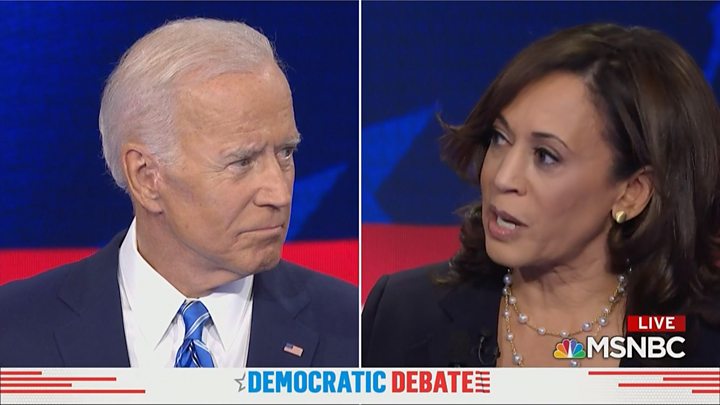 Mr Biden pledged in March to name a woman on the ticket. He had faced mounting calls to pick a black woman in recent months as the nation has been convulsed by social unrest over police brutality against African Americans, a key voting bloc for the Democratic Party.
A woman of colour has never been appointed to a presidential ticket by either of the two main American political parties. No woman has won the US presidency either.
On Tuesday, Mr Biden announced by text message and in an email to his followers that he had chosen the 55-year-old senator as his number two. He described her as "a fearless fighter for the little guy, and one of the country's finest public servants".