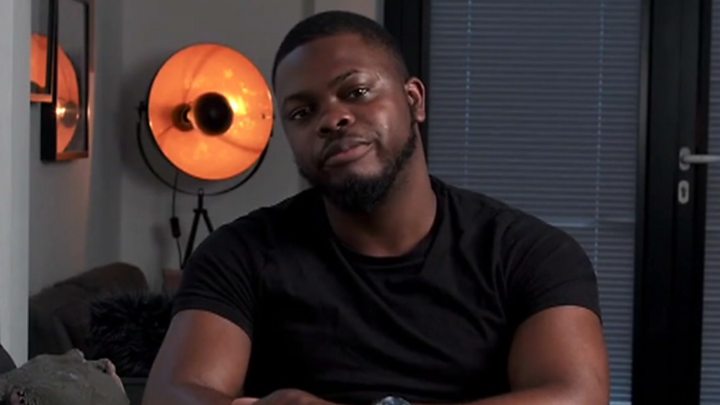 BBC director general Tony Hall has apologised and said a mistake was made after a news report containing a racial slur was broadcast last month.
The N-word was used in full in a report about a racially aggravated attack in Bristol, broadcast by Points West and the BBC News Channel on 29 July.
The BBC initiallydefended the use of the sluraftermore than 18,600 complaintswere made.
Lord Hall said he now accepts the BBC should have taken a different approach.
On Saturday, BBC Radio 1Xtra DJ Sideman – real name David Whitely – quit the station over the BBC's use of the N-word.
He said "the action and the defence of the action feels like a slap in the face of our community".
His actions were backed by a number of politicians and BBC staff, who offered support to the DJ.
In an email, sent to all BBC staff, Lord Hall said: "I recognise that we have ended up creating distress amongst many people."
His statement followed high-level discussions with BBC colleagues on Sunday morning.
The BBC's director of creative diversity, June Sarpong, welcomed Lord Hall's statement.
In a tweet, she wrote: "I am glad BBC director general has personally intervened to unequivocally apologise over BBC News' use of the N-word."
The Points West story described an attack on a 21-year-old NHS worker and musician known as K or K-Dogg, who was hit by a car on 22 July while walking to a bus stop from his workplace, Southmead Hospital in Bristol.
In his message, Lord Hall emphasised it was "the BBC's intention was to highlight an alleged racist attack".
"This is important journalism which the BBC should be reporting on and we will continue to do so," he said.
"Yet despite these good intentions, I recognise that we have ended up creating distress amongst many people.
"The BBC now accepts that we should have taken a different approach at the time of broadcast and we are very sorry for that. We will now be strengthening our guidance